DC Compact Power Pack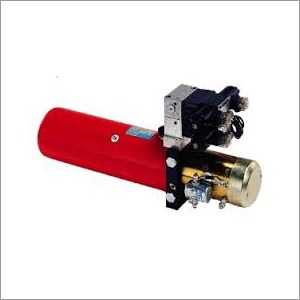 DC Compact Power Pack
Price And Quantity
Product Specifications
Stainless Steel

Power Unit
Product Description
We are offering DC Compact Power Pack that is widely appreciated owing to its rugged construction, efficient working mechanism, and top-notch quality. The instrument is extensively used in the several hydraulic operated machines like lifts, wheelchairs, dock levelers, etc. in order to make them functional. It utilizes direct current (DC power supply) to operate the equipment. Moreover, owing to its ergonomic design, one can easily install it on the system. The power pack utilizes low DC power to function, for which, the high efficiency of the equipment is guaranteed. Besides, we have made available the DC Compact Power Pack in several technical specifications.
Frequently Asked Questions:
1. What is DC hydraulic power pack?
Ans. These are developed with the use of excessive-stop technology akin to worldwide standards with a wide spectrum of application usages together with cement vehicles, cell hoists, cranes, wheelchairs and non-public lifts. Electric forklifts, transportable presses and hydraulic systems of various sorts.
2. What is a hydraulic power pack In CNC?
Ans. In simple phrases, a hydraulic power pack Is a self-contained unit that consists especially of a motor, a reservoir and a hydraulic pump. The use of fluid to transmit power from one place to other, hydraulic power packs can generate large quantities of electricity which may be used to pressure hydraulic machinery.
3. How does a power pack work?
Ans. A power pack converts the motion of fluid into mechanical force. Its characteristic is to pressurize fluid to perform heavy-duty tasks associated with offshore oil and gas operations. Because the fluid cannot be compressed, the strain pushes the fluid and it does its exact paintings including moving a piston. Pump.